CCT Cross-Contamination Testing
Thermaline's patented CCT (Cross Contamination Testing) system is both reliable and simple. This non-destructive test introduces nothing but pressurized air into your plate, shell and tube, brazed, or tubular heat exchanger. The minimal test times and ability to test without disassembly minimizes your down-time while providing you peace of mind. 
CCT customers also gain optional, free-of-charge access to our new online history and equipment tracking site.
Contact us today to learn about or schedule testing services.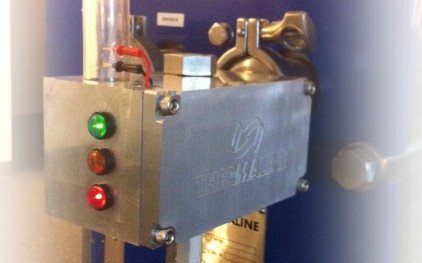 Our new CCT4.0, soon available for purchase or services, is reliable, compact, and rugged. 
---
NDT Dye Testing
Our flooded NDT testing services pinpoint the exact location of plate defects by circulating a bio-degradable fluorescent dye through one side of a unit. After a flush, the unit is opened and each plate is viewed alongside ultraviolet light, highlighting defects.
Similarly, misted NDT testing is often used on larger units to consume less dye. 
If defects are located, our reconditioning services will be able to quickly bring your unit back to a dependable, stable, safe state.