Design, Quote, Buy
Thermaline takes pride in giving our customers direct access to our products. You can now instantly design, quote, and buy our units through our customer portal. To get started, click on one of the buttons below.
Process Systems
Thermaline process systems are factory tested and wholly supported during start up and production with both on and off-site technical assistance. From basic loop water systems to PLC-controlled aseptic processing, our exceptional level of support and commitment ensure your success.

HygenS and PWHS Pre-Engineered Water Heater Packages
Pre-assembled process water heater packages from Thermaline eliminate all of the engineering guesswork and make installation simple, fast and easy. The HygenS series has been engineered to fit through a standard doorway so you won't have to "big deal" the install. Just hook up your steam, process water, and water make-up!
Hygenic By Design
HygenS series products are available with piping and most major components made of non-corrosive materials, upholding the high standards you have for your processing plant.
Economical PWHS Series
The PWHS series is engineered and designed with the same performance and standards as HygenS. The primary difference is most major components are coated in lieu of non-corrosive materials. PWHS is the budget-minded choice.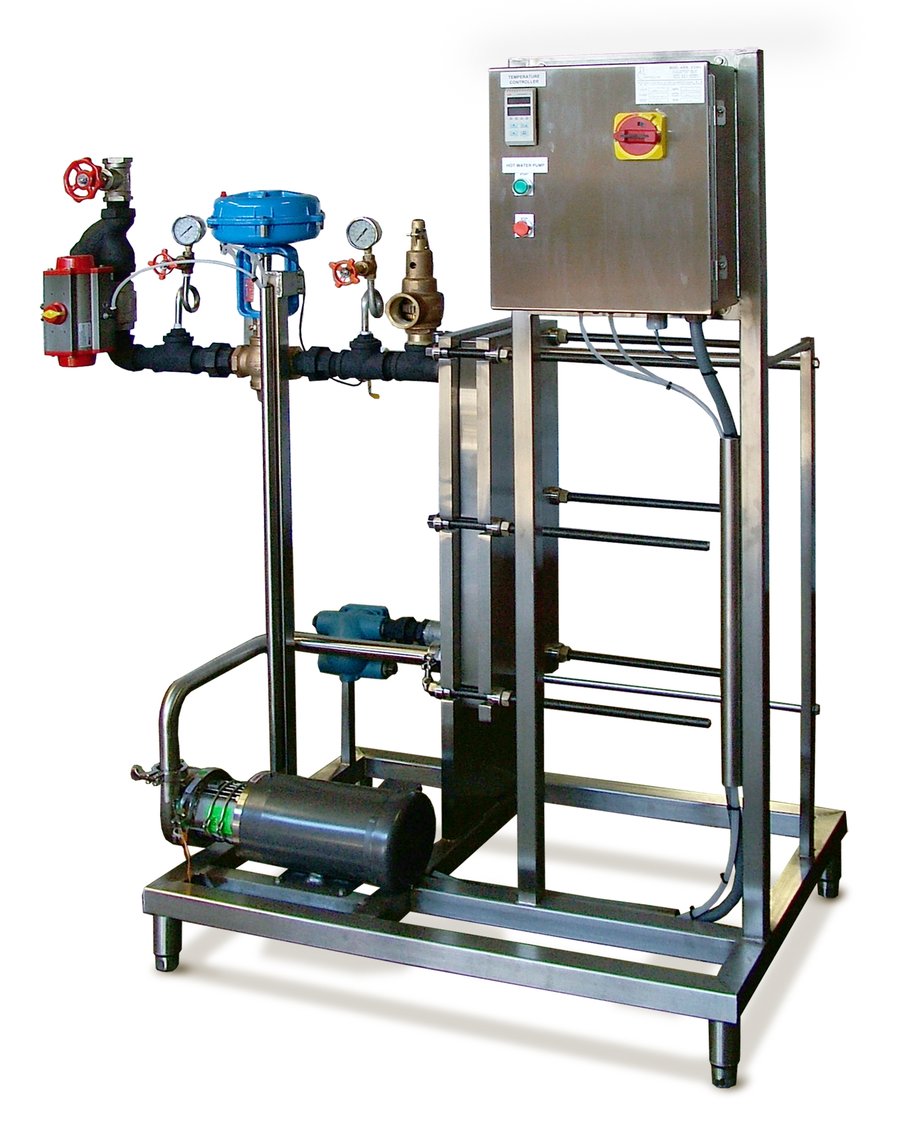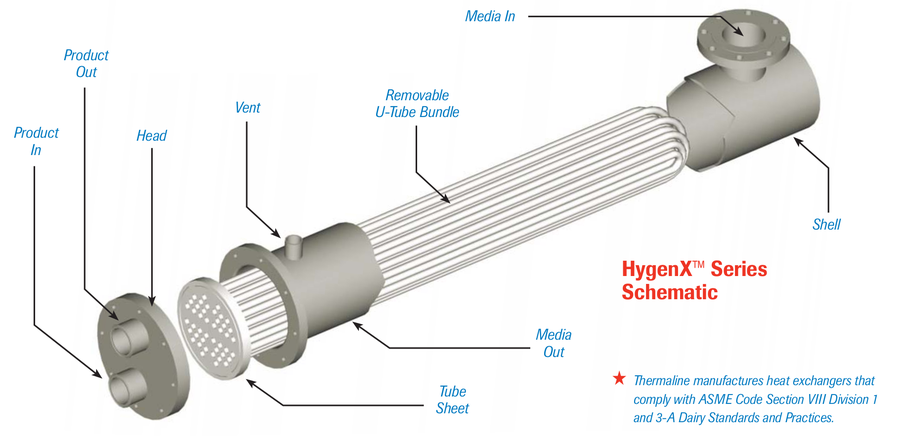 Manufacturing Specifications
Thermaline's HygenX Series is manufactured in accordance with TEMA and 3-A sanitary heat exchanger specs. Each unit is fully drainable, promoting a hygienic environment inside the process area.
HygenX can be used to heat or cool in a variety of applications such as:
Process water

CIP solutions

Closed water loops

Viscous food and non-food products

Pet food products and by-products