&nbsp
Thermaline HygenX™ Series Shell and Tube Heat Exchangers
Shell and tube style heat exchangers are the most recognized and widespread form of heat transfer equipment used in the process industry today. They are the preferred method of transferring heat from one source to another and especially when there is a large Delta T (temperature differential) between the product and media. Processors, over many years, have depended on these workhorses for a variety of benefits, such as:
Mechanically rugged; U-tube style heat exchangers are designed to freely expand and contract, eliminating fatigue

Compact; provides a large ratio of heat transfer area to volume

Dependable; shell and tubes use minimal elastomers and gaskets

Cleanability; can be easily cleaned on both the shell side and inner tubes

Serviceability; gaskets and tubes can be easily replaced if needed
Thermaline's HygenX™ series shell and tube heat exchangers utilize all of these benefits and more.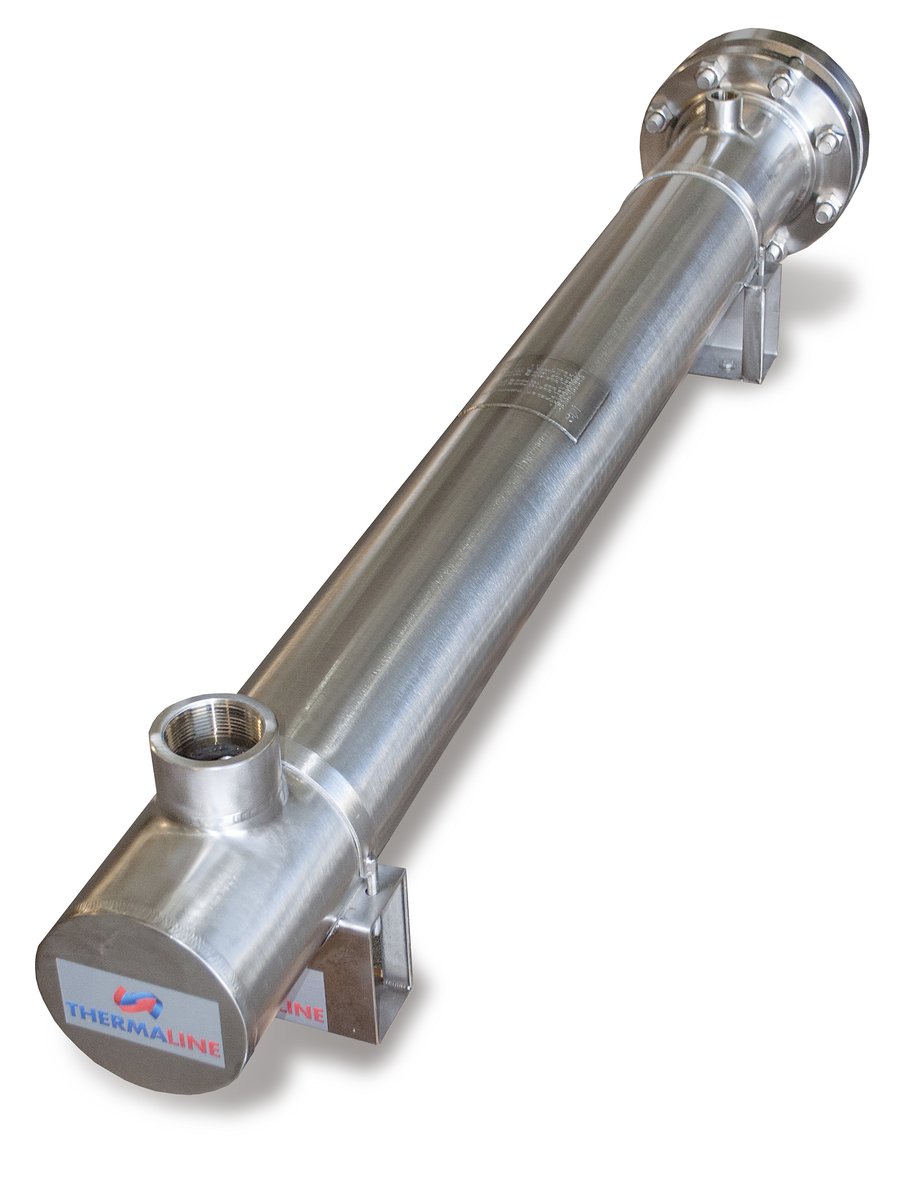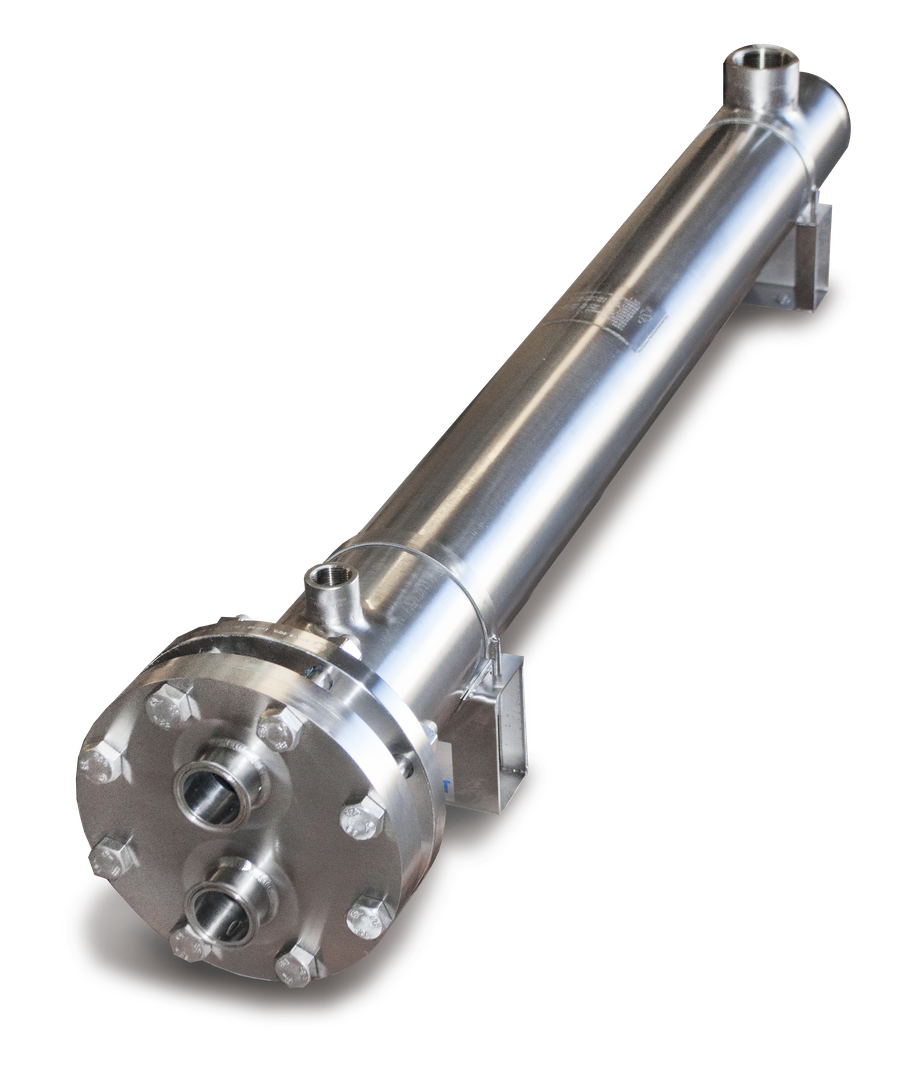 HygenX™ is Hygenic by Design
HygenX™ series are constructed of all non-corrosive materials. Shell and tube heat exchangers are typically subjected to extreme temperatures that will destroy most coatings over time, leaving your facility tainted with unsightly, unsanitary carbon deposits and rust trails. HygenX™ utilizes non-corrosive materials for prolonged equipment life and dependability in order to promote food plant safety.
HygenX™ is available in 304L/316L Stainless Steel, Duplex Stainless Steel, AL-6XN and Titanium.